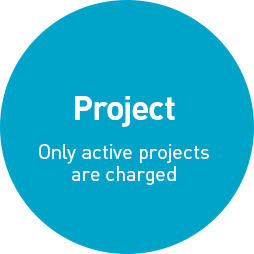 With this licence plan you can create a single project with up to 20,000 cases and 500 variables and import data from SPSS, Excel, CIS or keyingress.
"Pay per active project": You can create as many projects as you want at the project rate.
You can archive completed projects at no additional cost. If you retrieve an archived project from the archive, you can work with it for 2 days free of charge.
All functions of reportbook are available to you.
Billing takes place monthly for each project.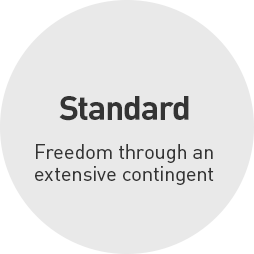 The Standard Plan allows a contingent of 10 simultaneous active projects with up to 30,000 cases and 1,000 variables each.
You can archive projects that no longer count for your quota but are no longer available for processing. You can reactivate archived projects at any time if your quota allows it. You can even exceed your quota with projects from the archive for up to 2 days.
All functions of reportbook are available to you.
You can also book the PowerPoint add-in.
Billing takes place annually in advance.
With the Enterprise Plan, you increase your quota to 30 simultaneous projects with up to 100,000 cases and 3,000 variables each.
The conditions correspond to the Standard Plan.
If you need more, you can expand all limits individually of the Enterprise Plan. Talk to us.